Listen:
073. Shaahin Cheyene – The Importance of Entrepreneurship to the Economy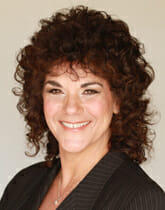 Podcast: Play in new window | Download
Connie's motivational quote today is by – Instagram Quote
"Building multiple streams of income is no longer a luxury, it has become a necessity."
Check Out These Highlights:
Innovation is one of the cornerstones of business success. There are so many great thought leaders who see the world from a different perspective and see innovation everywhere or through dire need, were forced to create new products, and services. No matter where innovation begins, often many of us benefit.
About Shaahine Cheyene:
During the Iranian Revolution of 1978, Shaahin's family had to escape to survive and ended up finally migrating to Los Angeles, Ca. At 15 years old Shaahin left home with nothing but the clothes on his back and created over a BILLION dollars in revenue by inventing the legendary smart drug known as HERBAL ECSTACY. These childhood experiences had a major impact on his perspective of freedom, hard work, and entrepreneurship. Later Shaahin went on to invent Digital Vaporization (the forerunner to today's vapes) and start a number of successful businesses with a couple of notable failures.
Today, he is the Founder and CEO of Accelerated Intelligence, Inc. a major Amazon FBA seller with millions in sales, the lead coach at Amazon Mastery where he teaches entrepreneurs how to CRUSH IT! on the Amazon platform, and an active YouTube creator.
How to Get in Touch With Shaahine Cheyene:
Website: https://www.shaahincheyenne.com/
Email: [email protected]
Billion: https://www.shaahincheyenne.com/billion-how-i-became-king-of-the-thrill-pill-cult
Hack And Grow Rich: https://www.shaahincheyenne.com/hack-and-grow-rich-podcast
Stalk me online!
Website: https://whitmanassoc.com/
Connie's #1 International Bestseller Book – ESP (Easy Sales Process): 7-Step to Sales Success: https://whitmanassoc.com/resources/
Download Free Communication Style Assessment: www.whitmanassoc.com/csa
Subscribe and listen to the Changing the Sales Game Podcast on your favorite podcast streaming service or on YouTube.  New episodes post every week on webtalkradio.net – listen to Connie dive into new sales and business topics or problems you may have in your business.