Listen:
074.  Traci Scherck – Relationships Attract, Value Delivers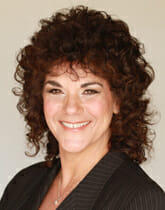 Podcast: Play in new window | Download
Connie's motivational quote today is by – Mary Kay Ash
"Pretend that every single person you meet has a sign around his or her neck that says, 'Make me feel important.' Not only will you succeed in sales, but you will also succeed in life."
Check Out These Highlights:
Human Resource and Talent optimization consulting and coaching for organizations that are committed to creating fulfilling work for staff while exceeding business results.
About Traci Scherck:
Traci Scherck, MPA, SPHR, SHRM-SCP, NHA is the Chief Strategy Consultant and owner of Elevated Talent Consulting. Traci is a certified HR professional with nearly two decades of experience in employee development and engagement, performance consulting, and training facilitation.
How to Get in Touch With Traci Scherck:
Website: http://www.elevatedtalentconsulting.com/
Email: [email protected]
Podcast: https://elevatedtalentconsulting.com/podcastlink/
Stalk me online!
Website: https://whitmanassoc.com/
Connie's #1 International Bestseller Book – ESP (Easy Sales Process): 7-Step to Sales Success: https://whitmanassoc.com/resources/
Download Free Communication Style Assessment: www.whitmanassoc.com/csa
Subscribe and listen to the Changing the Sales Game Podcast on your favorite podcast streaming service or on YouTube. New episodes post everyweekon webtalkradio.net – listen to Connie dive into new sales and business topics or problems you may have in your business.