Listen:
076. Nicki Chang-Powless – How to Create Your Profitable Marketing Machine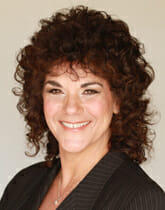 Podcast: Play in new window | Download
Connie's motivational quote for today is by – David Beebe
"Content marketing is really like a first date. If all you do is talk about yourself, there won't be a second date."
Check Out These Highlights:
When COVID hit, I had to pivot hard from doing everything live. Everything I did with clients and business development t was done live. Speaking and networking events, to training and coaching my clients. The other thing I had to figure out was online and digital marketing.
As I reflect back on that time, I see how important it was for me to learn about the relevant technology and marketing strategies that I needed to use with my client outreach and business development. It all seemed to change overnight.
What I realize is how important it is for every working person to stay relevant and be aware of tech changes happening in the marketplace.
About Nicki Chang-Powless:
Nicki and I discuss some of the biggest challenges business owners face when it comes to marketing and attracting their ideal client and how to overcome these challenges.
Nicki is the author of "Putting the Pieces Together: Your Survival Guide to the First Five Years in Business". Her vision is to help entrepreneurs achieve their greatness and make their impact by uncovering creative ways to save time and money, and ultimately, grow in abundance and make more profit!
Nicki was the recipient of the 2018 Best New Business Venture award at the SuPEARLative Awards and the 2019 Entrepreneur of the Year at the Business from the Heart Awards. Today, Nicki helps entrepreneurs work less and make more by designing a business journey that is fun and simple!
How to Get in Touch With Nicki Chang-Powless:
Website: https://ncpconsulting.net/
Email: [email protected]
Free Gift: https://wtuvfht9.pages.infusionsoft.net/
Stalk me online!
Website: https://changingthesalesgame.com
Connie's #1 International Bestseller Book – ESP (Easy Sales Process): 7-Step to Sales Success: https://conniewhitman.ac-page.com/changing-the-sales-game-resources
Download Free Communication Style Assessment: https://www.changingthesalesgame.com/communication-style-assessment
Subscribe and listen to the Changing the Sales Game Podcast on your favorite podcast streaming service or on YouTube. New episodes post everyweekon webtalkradio.net – listen to Connie dive into new sales and business topics or problems you may have in your business.