Listen:
079. Ross Dunn – 7 Biggest Mistakes Businesses Make Marketing Online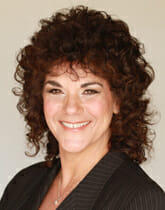 Podcast: Play in new window | Download
Connie's motivational quotes for today is by – Adam Audette
"Today it's not about 'get the traffic — it's about 'get the targeted and relevant traffic."
Check Out These Highlights:
As I reflect on how technology, client outreach, and new business results have changed in the past 20 years, I realize how important it is for every working person to stay relevant and be aware of tech changes happening in the marketplace.
Technology is changing faster than we can learn it, yet the importance to our long-term success can't be overlooked or put on the back burner.
today we will be discussing how to save yourself mountains of grief and wasted money by learning how to avoid the seven fundamental mistakes businesses make when they are marketing their websites.
About Ross Dunn:
Ross is the leading authority in marketing your website! Since 1997, Ross has been professionally navigating the online world. Creating visibility, traction, and conversions using the StepForth 7 Step System. Ross's full focus is on getting Google to know, like, and trust your website. Specializing in serving small and medium-sized businesses, Ross has become known as a leader in marketing and growing your online business.
How to Get in Touch With Ross Dunn:
Website: https://www.stepforth.com/
Email: [email protected]
Stalk me online!
Website: https://changingthesalesgame.com
Connie's #1 International Bestseller Book – ESP (Easy Sales Process): 7-Step to Sales Success: https://conniewhitman.ac-page.com/changing-the-sales-game-resources
Download Free Communication Style Assessment: https://www.changingthesalesgame.com/communication-style-assessment
Subscribe and listen to the Changing the Sales Game Podcast on your favorite podcast streaming service or on YouTube. New episodes post everyweekon webtalkradio.net – listen to Connie dive into new sales and business topics or problems you may have in your business.