Listen:
A Short Book of Poetry and Thoughts to Share by Maryanne Wright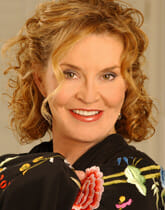 Podcast: Play in new window | Download

Maryanne Wrights' "A Short Book of Poetry & Thoughts to Share" is a book of poems written about real life. Anyone who struggles with feeling alone or separate will enjoy Maryanne's poetry and her insight on life. As you'll find with this discussion with Maryanne, the things that feel the most mundane in life can actually bring the most inspiration. That is, if you are willing to look and see them that way!
Maryanne shares two of her poems in this episode that I think you will really enjoy. The first one, called "The Sprite" is about a moment of time of experiencing sheer joy and exhillariotion. The second poem is about ending a relationship that truly packs a punch at the end.
About Maryanne Wright: Maryanne was born in England from a Celtic heritage and lives in Cambridge New Zealand with her dog and cat. She has two married children and works in the education sector. She enjoys writing poetry and singing in her spare time. You can find out more about Maryanne and get your copy of "AShort Book of Poetry & Thoughts to Share" on Amazon.