Listen:
080. Marilyn August – Mastering Money Mindset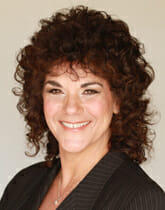 Podcast: Play in new window | Download
Connie's motivational quote for today is by – Jeffrey Gitomer
"Quality performance starts with a positive attitude."
Check Out These Highlights:
Through the years I have used different behavioral models or tools like DISC, and now my own Communication Style Assessment (that I shared in the intro of this show).
These valuable tools are great resources to help you better understand your prospect's buying style as well as your own communication style, so you are always connecting and approaching your prospect in the correct way.
So how can we use this type of information to build our skills to master our prospecting efforts, so in the end, we are able to serve our clients in a bigger and better way, and of course make more sales?
About Marilyn August:
Marilyn is a -profit attractive expert. She helps business owners and sales professionals close more deals for more money by changing the way they think about money. Marilyn is an author and Business Development Strategist on the Science of Attracting High-Paying Clients providing a complete one-stop spectrum of business development technologies to accelerate your business and sales revenues.
How to Get in Touch With Marilyn August:
Email: [email protected]
Website: http://profitgpsclub.com/
Stalk me online!
Website: https://changingthesalesgame.com
Connie's #1 International Bestseller Book – ESP (Easy Sales Process): 7-Step to Sales Success: https://conniewhitman.ac-page.com/changing-the-sales-game-resources
Download Free Communication Style Assessment: https://www.changingthesalesgame.com/communication-style-assessment
Subscribe and listen to the Changing the Sales Game Podcast on your favorite podcast streaming service or on YouTube. New episodes post everyweekon webtalkradio.net – listen to Connie dive into new sales and business topics or problems you may have in your business.