Listen:
084. Jennifer Tamborski – Marketing is Like the Dating Game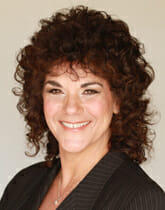 Podcast: Play in new window | Download
Connie's motivational quote for today is by – Jonah Sachs
"Good marketers see consumers as complete human beings with all the dimensions real people have."
Catch our conversation here!
Check Out These Highlights:
Being in business for 21 years it has become evident to me that business growth comes from building quality, and long-term profitable relationships. For me, a profitable relationship means everyone in the relationship wins in some way.
I call it a win/win formula!
This win/win formula allows you to generate consistent, quality referrals from the deep connections you have with the people in your network. 
About Jennifer Tamborski:
Jennifer and I are going to discuss how client relationships and getting clients is similar to the real-life dating game. Where you learn how to identify your ideal client, attract them, approach them, spot deal-breakers, and nurture the relationship
Jennifer is a Digital Marketing Strategist and CEO for Virtual Marketing Experts. Jennifer delivers high-energy keynote presentations that break down marketing into an understandable process designed to help the audience remove marketing overwhelm and grow their business.
Jennifer has created a team of experts that work with 6 and 7-figure coaches, consultants, and online course creators. She and her team are passionate about helping their clients grow their businesses, increase their revenue and scale their impact.
How to Get in Touch With Jennifer Tamborski:
Email: [email protected]
Website: http://virtualmarketingexpert.com/
Stalk me online!
Website: https://changingthesalesgame.com
Connie's #1 International Bestseller Book – ESP (Easy Sales Process): 7-Step to Sales Success: https://conniewhitman.ac-page.com/changing-the-sales-game-resources
Download Free Communication Style Assessment: https://www.changingthesalesgame.com/communication-style-assessment
All-Star Community: https://changingthesalesgame.mykajabi.com/All-Star-Community
Subscribe and listen to the Changing the Sales Game Podcast on your favorite podcast streaming service or on YouTube. New episodes post everyweekon webtalkradio.net – listen to Connie dive into new sales and business topics or problems you may have in your business.