Listen:
085. Dr. Sharon Grossman – How Your Beliefs Can Lead You to Burn Out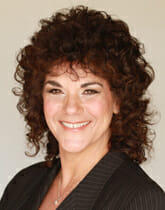 Podcast: Play in new window | Download
Connie's motivational quotes for today is by – Anne Lamott
"Almost everything will work again if you unplug it for a few minutes…Including you.."
Catch our conversation here!
Check Out These Highlights:
Burnout is real and can affect all areas of your life. How do we reach that point of exhaustion and burnout? More importantly, how can you avoid reaching Burnout when it is on the rise?
While we often point to external circumstances like the demands or culture of our job, so much of what leads to burnout is the way we think about those circumstances and our beliefs about ourselves. In the next half hour, you will find out how your mind contributes to your exhaustion and what you can do to turn it around.
About Dr. Sharon Grossman:
Sharon is a success coach, speaker, and author of the Amazon bestseller, The 7E Solution to Burnout, who helps high achievers crack the code of their burnout so they can find tailored solutions for recovery.
If you've tried workshops and therapy and feel like nothing sticks, working with Dr. Sharon will show you how you can totally transform your relationship with your work by working on yourself instead of trying to change your job or career. She's shared her grounded yet practical approach with numerous organizations, nonprofits, and universities.
How to Get in Touch With Dr. Sharon Grossman:
Podcast: Decode Your Burnout
Free Link to Crack My Code: https://www.crackmycode.com/burnoutdoc
Stalk me online!
Website: https://changingthesalesgame.com
Connie's #1 International Bestseller Book – ESP (Easy Sales Process): 7-Step to Sales Success: https://conniewhitman.ac-page.com/changing-the-sales-game-resources
Download Free Communication Style Assessment: https://www.changingthesalesgame.com/communication-style-assessment
All-Star Community: https://changingthesalesgame.mykajabi.com/All-Star-Community
Subscribe and listen to the Changing the Sales Game Podcast on your favorite podcast streaming service or on YouTube. New episodes post everyweekon webtalkradio.net – listen to Connie dive into new sales and business topics or problems you may have in your business.