Listen:
086. Mamie Kanfer Stewart – 3 Secrets to Effective and Engaging Meetings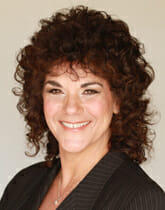 Podcast: Play in new window | Download
Connie's motivational quote for today is by – Tim Ferriss
"Focus on being productive instead of busy."
Catch our conversation here!
Check Out These Highlights:
Mamie Kanfer Stewart and I are going to discuss how to stop wasting time and draining energy in unproductive meetings.
As I observe my own productivity challenges, I realize that most of us spend so much time in meetings discussing what needs to get done versus actually doing what needs to get done.
This reminded me of the time my husband came home from work (before remote) one Friday night and shared with me that he calculated the amount of time he was in meetings for that week. Wait for it!
The number of hours in meetings that week was 35! 35 hours, holy smokes! Of course, I asked him, "who does the work and when does it actually get done?" His answer was that he wasn't sure. Shocking the amount of time, we feel the need to be in meetings for optics or to show we are an important player in the organization or the need to just feel needed.
Studies have shown that unproductive meetings are one of the greatest forms of waste in business today. Not only do they hamper productivity, but they also drain energy and diminish morale. Learn three simple strategies to make all your meetings effective and engaging.
About Mamie Kanfer Stewart:
Mamie is the Founder of Meeteor, the author of Moment: Creating Effective, Engaging, and Enjoyable Meetings, and the Host of the Modern Manager podcast.
Meeteor helps people thrive at work through effective collaboration, with a special emphasis on effective meetings
How to Get in Touch With Mamie Kanfer Stewart:
Website: http://meeteor.com/
Stalk me online!
Website: https://changingthesalesgame.com
Connie's #1 International Bestseller Book – ESP (Easy Sales Process): 7-Step to Sales Success: https://conniewhitman.ac-page.com/changing-the-sales-game-resources
Download Free Communication Style Assessment: https://www.changingthesalesgame.com/communication-style-assessment
All-Star Community: https://changingthesalesgame.mykajabi.com/All-Star-Community
Subscribe and listen to the Changing the Sales Game Podcast on your favorite podcast streaming service or on YouTube. New episodes post everyweek – listen to Connie dive into new sales and business topics or problems you may have in your business.