Listen:
087. Talmar Anderson – Making the SHIFT to Thriving Boss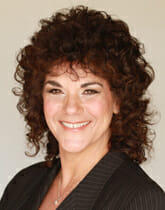 Podcast: Play in new window | Download
Connie's motivational quote today is by – Jack Welch
"Before you are a leader, success is all about growing yourself. When you become a leader, success is all about growing others."
Check out our conversation here!
Check Out These Highlights:
As I write the introduction for this show I sit and reflect on the many bosses I have had during my 20-year corporate career, before opening my business 21 years ago. I've had the gamut of the good, the bad, and the ugly bosses…lol!
Sadly, the majority were not very good leaders, and often felt like I had to fend for myself.
I remember my first sales manager who trained me by going out on prospect calls with me. After the appointments, he would end up yelling at me in the car, pointing out all the things I didn't say or said incorrectly. There was never any positive feedback…ever!
Finally, after working as a financial advisor for about a year I sold my first million-dollar life policy to a small business owner. When I got to our office in the morning, I was so excited to share my success and this is what he said, "why didn't you sell a two-million-dollar policy?"
Clearly, he was never voted boss of the year!
About Talmar Anderson:
Talmar is the CEO and Founder of Boss Actions, the Boss best practices, and Hiring Strategy firm that delivers the secret to work/life balance for business owners. Talmar Anderson is on a mission to teach you that it does NOT have to be so hard to build, lead and celebrate with your dream team.
Talmar, "The Boss Muse," has been featured on AppleTV, Roku, and more, and is a sought-after speaker. As the creator of Bossification – the ground-breaking program that delivers step-by-step process and insights on HOW to hire, HOW to manage, and HOW to step fully into your thriving Boss role. Talmar knows how to create dramatic shifts in your perspective on what it means to be the boss of a successfully growing business.
How to Get in Touch With Talmar Anderson:
Website: https://bossactions.com/
Email: [email protected]
Free Boss Assessment – Which Boss type are YOU?: https://info.bossactions.com/whichbosshome
Stalk me online!
Website: https://changingthesalesgame.com
Connie's #1 International Bestseller Book – ESP (Easy Sales Process): 7-Step to Sales Success: https://conniewhitman.ac-page.com/changing-the-sales-game-resources
Download Free Communication Style Assessment: https://www.changingthesalesgame.com/communication-style-assessment
All-Star Community: https://changingthesalesgame.mykajabi.com/All-Star-Community
Subscribe and listen to the Changing the Sales Game Podcast on your favorite podcast streaming service or on YouTube. New episodes post everyweek – listen to Connie dive into new sales and business topics or problems you may have in your business.