Listen:
247.  Rebecca Morrison – Why Happiness is a High-Value Investment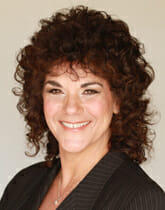 Podcast: Play in new window | Download
Connie's motivational quote for today is by – Leonardo DiCaprio
"If you can do what you do best and be happy, you are further along in life than most people. "
Catch our conversation here!
Check Out These Highlights:
As I was searching for the quote I wanted to use today, this one jumped out at me.
In my experience and working with my clients I find many approaches to happiness as a result – something that you get when you reach a goal or a milestone.
I have heard many people say things to me like, 'I'll be happy when I get my promotion, or I'll be happy as soon as I get more business, or I'll be happy when I can stop working?' And the list goes on.
These types of comments always cause me to pause and think about why we humans think that we need X to happen before we can be or feel happy.
For me, happiness is an inside game, and I will say that at times it can be challenging.
About Rebecca Morrison:
Rebecca is here to share with you that happiness isn't a result, it's an everyday investment and it's one of the highest value investments you can make in your life and in your career.
So, what do you do when you've achieved your goals, yet you still don't feel happy? Well, even though Rebecca was a happily married mom and lawyer with a two-decade career in Big Law and Finance, she felt something was missing.
That feeling led her on a quest to figure out whether it was possible to be both successful and happy. Now a Happiness Coach and Author of The Happiness Recipe: A Powerful Guide Living What Matters, Rebecca helps successful but unsatisfied high achievers find their happiness recipe so they can live happier, lead happier, and build happy businesses. Rebecca is a graduate of Wellesley College and Georgetown Law. She is also a UC Berkeley Executive Coaching Institute Certified Executive.
How to Get in Touch With Rebecca Morrison:
Website: http://www.untanglehappiness.com/
Email: [email protected]
FREE 5-day Happiness Jumpstart link: https://www.untanglehappiness.com/5day
Stalk me online!
Enlightenment of Change Facebook group:
Website: https://www.changingthesalesgame.com/
Connie's #1 International Bestseller Book – ESP (Easy Sales Process): 7-Step to Sales Success: https://conniewhitman.ac-page.com/changing-the-sales-game-resources
Download Free Communication Style Assessment: https://www.changingthesalesgame.com/communication-style-assessment
All-Star Community: https://changingthesalesgame.mykajabi.com/All-Star-Community
Subscribe and listen to the Enlightenment of Change podcast on your favorite podcast streaming service or on YouTube. New episodes post everyweek – listen to Connie dive into new sales and business topics or problems you may have in your business.