Listen:
246.  Lisa Sakai – Simple Financial Shifts Can Make Big Impacts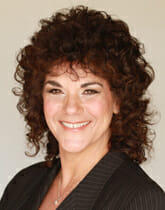 Podcast: Play in new window | Download
Connie's motivational quote for today is by – Pablo Picasso
"Our goals can only be reached through a vehicle of a plan, in which we must fervently believe, and upon which we must vigorously act. There is no other route to success."
Catch our conversation here!
Check Out These Highlights:
I chose this quote because of the word plan. To have financial freedom the first thing you need to do is create a plan that is customized for you and your family.
I was raised to save for a rainy day. Good advice that served me well when COVID hit, and the world shut down in March of 2020. My income stopped, my husband's company closed, and we had two kids in college and no income. What did we do?
We needed to use our savings to get through the yearlong rough patch. Here's the reality, how many times have you hit rough patches during your life. No one is immune to financial distress. Without a plan, you may be navigating devastating results versus coming through the other end in one piece.
About Lisa Sakai:
Lisa founded One Vision Retirement with two ideas in mind: a client-first approach and a focus on advice and planning. Her mission is simple: To cut through the noise and provide thoughtful, customized financial advice tailored for your personal situation.
How to Get in Touch With Lisa Sakai:
Website: http://www.onevisionretire.com/
Email: [email protected]
Stalk me online!
Enlightenment of Change Facebook group:
Website: https://www.changingthesalesgame.com/
Connie's #1 International Bestseller Book – ESP (Easy Sales Process): 7-Step to Sales Success: https://conniewhitman.ac-page.com/changing-the-sales-game-resources
Download Free Communication Style Assessment: https://www.changingthesalesgame.com/communication-style-assessment
All-Star Community: https://changingthesalesgame.mykajabi.com/All-Star-Community
Subscribe and listen to the Enlightenment of Change podcast on your favorite podcast streaming service or on YouTube. New episodes post everyweek – listen to Connie dive into new sales and business topics or problems you may have in your business.