Listen:
Persons of Interest by John Jenchura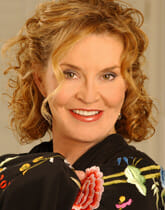 Podcast: Play in new window | Download
Warren Wallace, a law firm partner doing criminal defense work, hadn't had any dating experience in the year since his wife, Sarah, had lost her battle with stage four metastatic breast cancer. His psychiatrist had been working with him through the recognized five stages of grief and loss——denial and isolation, anger, bargaining, depression, and acceptance. They were on the fifth stage, acceptance.
Warren enjoyed playing golf, and one of his frequent playing partners at the Haverford Golf and Country Club was Brenda Lamb, Deputy District Attorney and head of the Homicide Division at the Montgomery County, Pennsylvania, District Attorney's Office. She, like his psychiatrist, felt he should start dating and Brenda arranged a blind date with one Darcy McClelland, a new assistant district attorney in the Criminal Division.
The novel begins with a gruesome murder at a golf club on the Main Line outside of Philadelphia and continues with the investigation that leads to revelations concerning insider trading of stocks. As the case unfolds, a romance blooms between Warren Wallace, a golf club member, and Darcy McClelland, an Assistant District Attorney assigned to the investigative team.
About John Jenchura: John Jenchura is the author of two editions of a highly acclaimed history of golf entitled Golf, A Good Work and Then Some – A Quintessential History of the Game. Having mainly read non-fiction (primarily golf and impressionist art books), he started looking for a fiction genre to write. He read some historical fiction to bridge the gap between non-fiction and fiction. Then he read around 50 murder mysteries, settling on murder/ mysteries/romance. The result is in your hands. This book is his first work of fiction. You can get your copy of Persons of Interest on Amazon and wherever books are sold.