Listen:
095. Simon Severino  – 3 Levers to Double Revenue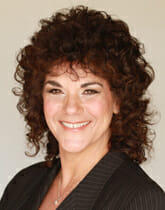 Podcast: Play in new window | Download
Connie's motivational quote for today is by – Napoleon Hill
"Strength and growth come only through continuous effort and struggle."
Check out our conversation here!
Podcast Super Summit Link: https://bit.ly/3Qo9YbY
Check Out These Highlights:
As I searched for the right quote to kick off today's show, this one immediately created an image in my mind of the caterpillar struggling out of his cocoon to become the beautiful butterfly that can stretch his wings and fly because of the struggle and effort to tear through the chrysalis.
I know that I and many of my clients keep looking for a quick fix or answer. In the past 40 years, I have learned that there is no quick fix or magic answer to help us with our business and career growth. It takes effort like the caterpillar coming out of the chrysalis.
So how do we build this business strength so we can continue to fly?
About Simon Severino:
Simon helps business owners in SaaS and Services run their companies more effectively which results in sales that soar.
Trusted by Google, Roche, Consilience Ventures, Amgen, and AbbVie. He created the Strategy Sprints™ Method that doubles revenue in 90 days by getting owners out of the weeds. TEDx speaker, Contributor to Forbes and Entrepreneur Magazine, and member of the SVBS Silicon Valley Blockchain Society.
How to Get in Touch With Simon Severino:
Website: https://www.strategysprints.com/
Email: [email protected]
Free Gift Link: https://bit.ly/3Q8JifT
Stalk me online!
LinkTree: https://linktr.ee/conniewhitman
Download Free Communication Style Assessment: https://www.changingthesalesgame.com/communication-style-assessment
All-Star Community: https://changingthesalesgame.mykajabi.com/All-Star-Community
Subscribe and listen to the Changing the Sales Game Podcast on your favorite podcast streaming service or on YouTube. New episodes post everyweek – listen to Connie dive into new sales and business topics or problems you may have in your business.