Listen:
BITTERSWEET NEIGHBOURHOOD by Junio Carols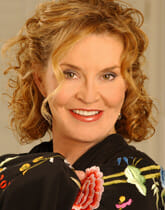 Podcast: Play in new window | Download
Nestled within a picturesque little hamlet is Lavender Mews. To outsiders, the neighbours who dwell there seem staid and boring. But if you dare to delve deeper, you would discover that all the neighbours are hiding dark secrets they desperately need to remain just that—secret.
In this darkly comedic tale, the residents of the little neighbourhood go about their days while harboring secrets that have the potential to change everything.
Luke is a car aficionado who just wishes his wife, Ginger, would be less demanding and more content with his faithfulness. There's only one problem. Their flirtatious neighbor, Cindy, has an obvious crush on Luke and even though he is married, she isn't shy about pursuing him. Dottie habitually spies on her forgetful neighbour, Marie. Dottie doesn't miss a trick. She has her finger on the pulse of everything that occurs on the street. Christian is a vegan, body-obsessed barrister who has never lost a case. When he begins digging up dirt on another group of untouchables, he has no idea that he is about to uncover a juicy scandal. As an unexpected chain of events unfolds, only time will tell if all of their secrets will be revealed or remain hidden forever.
This is a story full of twists and turns, and more than a few jaw dropping revelations.