Listen:
Saved from Dementia by John Omar Vieira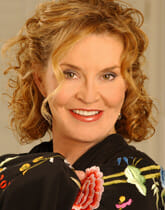 Podcast: Play in new window | Download
This book demonstrates the healing proofs and evidence by the grace of God, followed by the author's attendance at the eleventh Church of Christ, Scientist.
The author was forced into declaring his mental vulnerability surrounding his adolescent issues of drug and alcohol abuse, homelessness, and rehousing, along with his self-employment status. All of this has been the author's struggle while going into a spiritual awakening in his youth that now represents the author's more coherent and practical discovery of a clearer view and understanding of the teachings and practices of Christ Jesus and holy scriptures as founded by Mary Baker Eddy, the discoverer and founder of Christian Science. 
Christian Science is commonly known in the last chapter of the Holy Bible (the King James Version), in Revelations, as the vision of St. John the Divine and the reappearance of the Holy Ghost, the divine comforter, namely divine science.