Listen:
257.  Donna Zajonc – Who Do You Want To Be on the Way to What You Want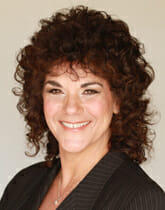 Podcast: Play in new window | Download
Connie's motivational quote for today is by – Carlto Cuse
"The creative process is not like a situation where you get struck by a single lightning bolt. You have ongoing discoveries, and there are ongoing creative revelations. Yes, it's really helpful to be marching toward a specific destination, but, along the way, you must allow yourself room for your ideas to blossom, take root, and grow."
Check out our conversation here!
Check Out These Highlights:
The creative process is designed to produce something you want. If you don't want to create it, then why do it?
I find that many of my clients and people I work with, confuse the creative process with problem-solving.
You are not creating something new if you simply jump from solving one problem to the next. Creating is bringing something into being that has not been created yet. It is therefore essential that you really care about what you want to create otherwise you are likely to respond to what you think you "should" create.
Avoid the dilemma of spending time, your talent, your energy, and your money on things that don't matter to you.
Once you have an idea of what that "something" is that you really care about, you become inspired to solve problems to create it and feel inspired to bring something new into being,
About Donna Zajonc:
Donna is a Master Certified Coach and Director of Coaching for the Center for The Empowerment Dynamic.
Deeply curious about the inner workings of the human mind, Donna enthusiastically embraced professional coaching 20 years ago. Her new book, Who Do You Want To Be on the Way to What You Want: Coaching with The Empowerment Dynamic was published in March 2022.
Donna Zajonc's mission is to partner with individuals, teams, and organizations who want to bring their innate wisdom to life and work through the application of TED* (The Empowerment Dynamic)®.
How to Get in Touch With Donna Zajonc:
Website: http://www.theempowermentdynamic.com/
Email: [email protected]
Free Gift: https://bit.ly/3PNL713
Stalk me online!
LinkTree: https://linktr.ee/conniewhitman
Download Free Communication Style Assessment: https://www.changingthesalesgame.com/communication-style-assessment
All-Star Community: https://changingthesalesgame.mykajabi.com/All-Star-Community
Enlightenment of Change Facebook group:
Subscribe and listen to the Enlightenment of Change podcast on your favorite podcast streaming service or on YouTube. New episodes post everyweek – listen to Connie dive into new sales and business topics or problems you may have in your business.