Listen:
099.  Mitch Beinhaker – Legal Things to Address To Protect Your Business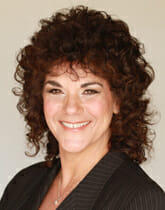 Podcast: Play in new window | Download
Connie's motivational quote for today is by – Henry Ward Beecher
"A law is valuable, not because it is a law, but because there is a right in it."
Check out our conversation here!
Check Out These Highlights:
I know I have blind spots when it comes to business. Especially when it comes to legal matters.
Just like many other business owners, I needed to hire an attorney to write my contracts for my corporate clients, the correct terms of agreement and Privacy policy on my website, and the list goes on.
My biggest fear is that I miss something that may come back to hurt me due to my innocents or ignorance. It won't matter either.
About Mitchell C. Beinhaker, Esq:
Mitchell is a corporate attorney and business advisor who runs a solo legal/consulting practice, Beinhaker Law, representing business owners, entrepreneurs, executives, and professionals.
How to Get in Touch With
Website: beinhakerlaw.com
Email:  [email protected]
Free Business Plan Template: https://mailchi.mp/beinlaw/free-business-plan-template
Stalk me online!
LinkTree: https://linktr.ee/conniewhitman
Download Free Communication Style Assessment: https://www.changingthesalesgame.com/communication-style-assessment
All-Star Community: https://changingthesalesgame.mykajabi.com/All-Star-Community
Subscribe and listen to the Changing the Sales Game Podcast on your favorite podcast streaming service or on YouTube. New episodes post everyweek – listen to Connie dive into new sales and business topics or problems you may have in your business.