Listen:
100. Barry H. Cohen –  The Competitive Advantage of Being a Published Author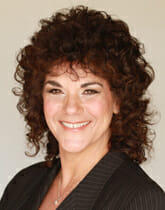 Podcast: Play in new window | Download
Connie's motivational quote for today is by – Dr. Zeuss
"Why fit in when you were born to stand out."
YouTube:
Check Out These Highlights:
It's so true. We were all born to stand out and share our gifts with the world. Yet, I know I have played safe and small over the years as I grew my confidence and my expertise – for me – in sales!
Promoting my business and myself took some practice and help from experts in the PR and advertising world.  I believe we can't do everything that is needed in running and growing a business, especially when it comes to PR and advertising. 
Check out our conversation here!
About Barry H. Cohen:
Barry is the author/co-author of two business books, 10 Ways to Screw Up an Ad Campaign and Startup Smarts, as well as a previous novel entitled Comin' Home. He has been a columnist for the media trade press, writing for both Radio & Records and Radio Ink magazines
When he is not writing his own books, he is helping other authors get their voices out into the world as a ghostwriter, editor, and publicist.
His career has spanned over 40 years in advertising and public relations, including broadcasting and serving as an ad agency principal. Barry has been a frequent guest speaker at trade shows and conferences on subjects ranging from effective advertising to publishing to entrepreneurship and has been featured in numerous media outlets. He is a native of New Jersey where he resides with his wife and their rescue dog.
How to Get in Touch With Barry H. Cohen:
Website: http://www.publishingmentors.com/
Email: u[email protected]
Free Gift: Email Barry for the free gift
Stalk me online!
LinkTree: https://linktr.ee/conniewhitman
Download Free Communication Style Assessment: https://www.changingthesalesgame.com/communication-style-assessment
All-Star Community: https://changingthesalesgame.mykajabi.com/All-Star-Community
Subscribe and listen to the Changing the Sales Game Podcast on your favorite podcast streaming service or on YouTube. New episodes post everyweek – listen to Connie dive into new sales and business topics or problems you may have in your business.