Listen:
101. Rachel Jenks – Personal Branding / The Power of OWN-ing Your Difference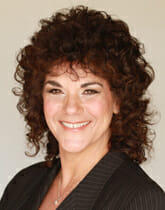 Podcast: Play in new window | Download
Connie's motivational quote for today is by – David Brier
"If you don't give the market the story to talk about, they'll define your brand's story for you."
Check out our conversation here!
Check Out These Highlights:
You have heard me say, "marketing and sales and two very different things." For me and my business, I feel like since COVID, marketing and rising above the noise has gotten even harder.
Also, I keep hearing more and more about my personal and business brand and am always reading and learning so I understand what all these terms and strategies are all about so I can choose wisely and showcase who I am and how I serve my clients. It doesn't seem to end!
When it comes to Marketing, there's been so much emphasis on "keeping up," and fitting in. But in a sea of noise and sameness…how can you truly stand out?
About Rachel Jenks:
Rachel, the Brand Boss, is going to share with us the power of OWN-ing Your Difference
Rachel is…The Brand Boss. With more than 23 years in Marketing and Communications, Rachel's passion is empowering you to rock your brand like a Boss. Her off-the-beaten-path career journey has spanned multiple roles in various countries, four cities, and three states. And she's had the opportunity to work with organizations of all sizes to amplify the power of their brands through brand strategy, consulting, and more. Rachel is also the host of The Brand Boss Show podcast and YouTube channel, a best-selling author, and an in-demand public speaker.
How to Get in Touch With Rachel Jenks:
Website: https://www.brandbossstudio.com/
Email: [email protected]
Stalk me online!
LinkTree: https://linktr.ee/conniewhitman
Download Free Communication Style Assessment: https://www.changingthesalesgame.com/communication-style-assessment
All-Star Community: https://changingthesalesgame.mykajabi.com/All-Star-Community
Subscribe and listen to the Changing the Sales Game Podcast on your favorite podcast streaming service or on YouTube. New episodes post everyweek – listen to Connie dive into new sales and business topics or problems you may have in your business.