Listen:
105. Richard Blank – Customer-Focused Teams Win Client's Business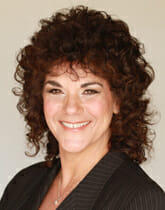 Podcast: Play in new window | Download
Connie's motivational quote for today is by – Jeff Bezos
"If you're competitor-focused, you have to wait until there is a competitor doing something. Being customer-focused allows you to be pioneering'"
Check out our conversation here!
Check Out These Highlights:
I love speaking about sales and communicating effectively with our prospects and clients.
Of course, there is another side to sales which is sales support. Often that support comes through back-office staff and call center folks.
I believe we really do need a team of people to be able to stay on top of all the new technology, real client engagement, and providing deliverables as promised.
So how do we build behind-the-scenes support? Glad you asked!
About Richard Blank:
Richard's journey in the call center space is filled with twists and turns. When he was 27 years old, he relocated to Costa Rica to train employees for one of the larger call centers in San Jose. With a mix of motivational public speaking styles backed by tactful and appropriate rhetoric, Richard shared his knowledge and trained over 10 000 bilingual telemarketers.
Richard Blank has the largest collection of restored American Pinball machines and antique Rockola Jukeboxes in Central America making gamification a strong part of CCC culture.
Richard has been the Chief Executive Officer of Costa Rica's Call Center since 2008. He holds a bachelor's degree in Communication and Spanish from the University of Arizona and a certificate of language proficiency from the University of Sevilla, Spain.
How to Get in Touch With Richard Blank:
Website: https://costaricascallcenter.com/
Email: [email protected]
Stalk me online!
LinkTree: https://linktr.ee/conniewhitman
Download Free Communication Style Assessment: https://www.changingthesalesgame.com/communication-style-assessment
All-Star Community: https://changingthesalesgame.mykajabi.com/All-Star-Community
Subscribe and listen to the Changing the Sales Game Podcast on your favorite podcast streaming service or on YouTube. New episodes post everyweek – listen to Connie dive into new sales and business topics or problems you may have in your business.