Listen:
106.  Robbie Samuels – How to Grow an Audience BEFORE Trying to Sell Anything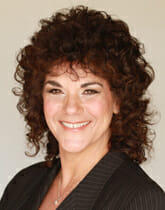 Podcast: Play in new window | Download
Connie's motivational quote for today is by – Pierre Omidyar
"We have the technology, finally, that for the first time in human history allows people to really maintain rich connections with much larger numbers of people."
Check out our conversation here!
Check Out These Highlights:
Have you ever gotten a great idea for a new program, spent a few months putting together the sales page and recorded professional videos, and gotten a ho-hum response when you launched?
You may have then identified your smallish email list as the problem and set about fixing that, but what if you could successfully launch no matter the size of your list?
What if your likely prospects could tell you exactly the problem, they want you to solve and exactly how to describe your program? That's possible if you take the time to build a list of likely prospects from your existing network, host research calls, and validate your big idea with a pilot program.
Doing so will save you money, time, and effort – and likely lead to some unexpected opportunities.
About Robbie Samuels:
Robbie is an author, speaker, and business growth strategy coach recognized as a networking expert by Harvard Business Review, Forbes, Lifehacker, and Inc.
He is also a virtual event design consultant and executive Zoom producer recognized as an industry expert in the field of digital event design.
Robbie is the author of "Croissants vs. Bagels: Strategic, Effective, and Inclusive Networking at Conferences" and "Small List, Big Results: Launch a Successful Offer No Matter the Size of Your Email List."
He is a Harvard Business Review contributor. Robbie is the host of the On the Schmooze podcast and #NoMoreBadZoom Virtual Happy Hours.
How to Get in Touch With Robbie Samuels:
Website: http://www.robbiesamuels.com/
Email: [email protected]
Free Big Results Toolkit: http://www.SmallListBigResults.com
Stalk me online!
LinkTree: https://linktr.ee/conniewhitman
Download Free Communication Style Assessment: https://www.changingthesalesgame.com/communication-style-assessment
All-Star Community: https://changingthesalesgame.mykajabi.com/All-Star-Community
Subscribe and listen to the Changing the Sales Game Podcast on your favorite podcast streaming service or on YouTube. New episodes post everyweek – listen to Connie dive into new sales and business topics or problems you may have in your business.