Listen:
Last Minute Mid-term Election Clues!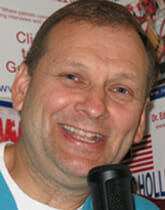 Podcast: Play in new window | Download
This is the week of the 2022 mid-term elections and Doc Holliday has some last minute insights to this historic election. No matter what happens when all the dust settles then history will have been made. We had Biden threatening U.S. citizens that if they voted against the democrats then democracy would be threatened—–the last I heard is that true democracy was allowing the people to decide how the people running our country were doing by their voting. So if our president is making threats to the voters, how is that not threatening democracy? And at the end of the show, Doc gives a special sauce that is being baked into this year's mid-term elections if Americans will get out and vote in record numbers. And if you don't know who candidate Sam Peters is trying to defeat an incumbent Congressman in Nevada, discover who he is and help him out! Doc Holliday has a lot to cover so click on now to hear the last show before the election results!