Listen:
107. Christine Nicholson – Exit and Succession Planning Strategies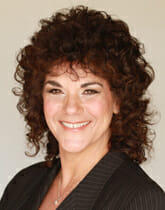 Podcast: Play in new window | Download
Connie's motivational quote for today is by – Carol Alongi
"Succession planning is twofold. One is an emotional one – the desire to leave a legacy – and one is a financial one."
Check out our conversation here!
Check Out These Highlights:
Being in business for over 20 years I am busy running my business and sometimes we business owners forget that our lengthy to-do list will never be completed!
As I am aging, I have thought about succession planning to either sell my business in the next decade or have my kids choose to take it over. Either way, I need to infrastructurally as well as organizationally have a plan that allows me the opportunity to step aside and cash out.
About Christine Nicholson:
Christine and I discuss the topic of generating real value that business owners can extract to fund a better retirement AND leave a thriving business for the next owners. It all starts with letting go.
Christine is a multi-award-winning professional business mentor with 40 years of experience. She has written 4 books, spoken at over 200 events is qualified as an accountant, and has a law degree and a couple of other master's degrees. I've saved businesses in different sectors THOUSANDS of pounds/dollars and helped owners increase the value of their businesses by MILLIONS.
How to Get in Touch With Christine Nicholson:
Website: http://businessmentoruk.com/
Email: [email protected]
Free Gift/Quiz: https://getexitready.co.uk/
Episode 94 Recorded with Christine in August of 2022: https://podcasts.apple.com/us/podcast/changing-the-sales-game/id1543243616?i=1000575346424
Stalk me online!
LinkTree: https://linktr.ee/conniewhitman
Download Free Communication Style Assessment: https://www.changingthesalesgame.com/communication-style-assessment
All-Star Community: https://changingthesalesgame.mykajabi.com/All-Star-Community
Subscribe and listen to the Changing the Sales Game Podcast on your favorite podcast streaming service or on YouTube. New episodes post everyweek – listen to Connie dive into new sales and business topics or problems you may have in your business.