Listen:
Being Thankful for Liberty and Freedom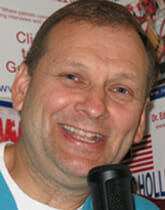 Podcast: Play in new window | Download
Join Doc Holliday for a time to be thankful for liberty and freedom on this week's show. Doc uses of all things, a movie from Hollywood to remind us about the nature of liberty and the desparation that comes about when freedom is lost. Here is a great article about that movie if you would like to explore more more about Casablanca.Doc also tells about one of his friends who is a true hero from World War II and still alive and getting around well at the age of 98. In this world of uncertainty and those who try to limit our freedoms, it is well to reflect back on what we can be thankful for as we strive to persevere in the march toward more freedom and more liberty in America and around the world! Listen to a thankful show right now.