Listen:
Social Media: Cheap and Easy – Social Media Case Study – Photography and Meetup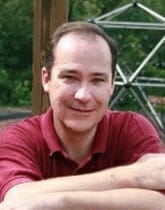 Podcast: Play in new window | Download
Imagine two competitors who don't, 10 more "competitors" who voluntarily support the first two, and the largest photography group in the U.S. – online or offline. Rob Domaschuk and Rick Hicaro, leaders of the Chicagoland Digital Photography Meetup, join us to show how they've incorporated social media into their marketing. And more importantly, what they're doing to expand their social media presence.