Listen:
Fish Talk Radio – Bass fishing Mazatlan and more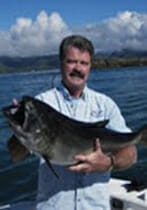 Podcast: Play in new window | Download
Jason Grupp back from fishing El Salto lake talks with John and the Griz about mainland Mexico Bass fishing. Then it is off to the Florida Keys, Hawaii and back to Cabo San Lucas.
A report from Southern California and a great simple sauce recipe.