Listen:
Gettin' Wild in East Texas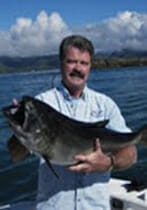 Podcast: Play in new window | Download
We got so many emails and calls about Marcus Keith that we decided to bring him back. Marcus runs Wild Boar Outfitters in Winnsboro, TX. If you've ever thought about wild boar hunting, Marcus is your guy. Wild Boar Outfitters offers ground blinds and tree stands to accommodate both gun and archery hunters. Plus they've got a really sweet lodge. Check out  https://wildboaroutfitters.com.