Listen:
Our New Year's Conservation Show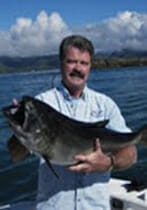 Podcast: Play in new window | Download
Up first it's our old friend Jim Cox from Western Rivers Conservancy. Like Jim says, "Sometimes to save a river, you have to buy it." More about this amazing organization at  http://www.westernrivers.org.
Next we bring on Guido Rahr with the Wild Salmon Center. They protect and conserve wild salmon and steelhead rivers and ecosystems across the Pacific Rim from California to Alaska to Russia. Go to https://wildsalmoncenter.org.
Then we talk with Harry Morse from the California Department of Fish and Game. California is home to more plants and wildlife than any other state. Harry keeps very busy. Details at https://wildlife.ca.gov.