Listen:
The Fire Is So Delightful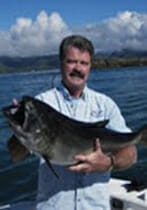 Podcast: Play in new window | Download
We start the show with Rich Earley from Unreel FishTales. The Unreel FishTales Fishing Club is a way for members to save "unreel" money on great equipment and a chance to enter a fishing video contest to win cash prizes and get to be on a TV show and social media. Go to https://unreelfishtales.com.
Next we chat with Brian Gillespie from Traeger Grills. Over 30 years ago, Traeger changed outdoor cooking forever with the introduction of the original wood pellet grill. Traeger still makes the best wood-fired grill on the market. Traeger's 6-in-1 ability means you can grill, smoke, bake, roast, braise and BBQ. Details at https://www.traegergrills.com.
We wrap it up with Jason Kilgore with Coastal Wings Guide Service and Lodge in Loveland, OK. They offer duck, goose and Sandhill Crane hunting plus deer, alligator and wild hog hunts. With so many hunting choices in Oklahoma, Arkansas & Texas, you can hunt all season long with Jason and the gang! Cool stuff at https://coastalwings.com.