Listen:
Fish Talk Radio – World's largest consumer Fishing Show is in California and Miami Power Boat Show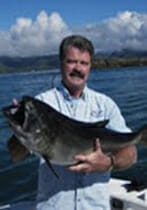 Podcast: Play in new window | Download
John and the Griz show you around starting with Bart Hall and the opening of the season with the Bart Hall Show. Mike Briggs with Clover Pass Resort invites lady anglers to the Silver Salmon Derby.
Bob reports from Holiday Resorts in the Florida Keys. A trolling lesson from Bruce with Off Shore Tackle. Then Mike of Picante Fleet in Cabo San Lucas joins us.
Betsy with Skipper Bud's tells of the trends in boating. Dan Harts reports from San Diego. Then Chucky Van Wormer give information on East Cape in Baja Sur.