Listen:
Getting Better Health Care – Can we make health insurance more rational?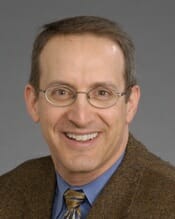 Podcast: Play in new window | Download
Our system for financing health care is all screwed up, paying lots for things that add little to no value. Can we change this system so that we get value for our money? It's already happening. Dr. Mark Fendrick, Co-Director of the University of Michigan Center for Value-Based Insurance Design, tells us about value-based insurance and how we can incentivize patients to seek out better health care at lower cost.