Listen:
Getting Better Health Care – Do it yourself ways to save money on health care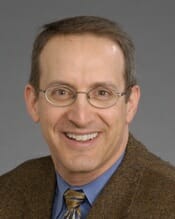 Podcast: Play in new window | Download
Everyone is talking about the excessive cost of medical care, and people are proposing many top-down solutions. But you can start saving money on health care today, according to our guest Dr. Cynthia Koelker,
Dr. Koelker is author of the book 101 Ways to Save Money on Health Care. She points out that one of the primary problems with the high cost of health care is that people don't even know the costs of what they are buying. There's no transparency. Even the doctors don't know the costs (and I can personally vouch for that!).
Koelker points out that many conditions can be treated at home with over-the-counter medications, saving the need for a doctor's visit. Patients with self-limited viral respiratory infections may not need to see a doctor. And there can be even more savings when people who do need to see a doctor do it right away, before they develop a more serious problem that would require a hospitalization.
Koelker is also author of Armageddon Medicine, How to Be Your Own Doctor in 2012 and Beyond explains how to treat hundreds, even thousands of conditions as a family doctor would. Armageddon Medicine was featured on one of our previous shows.