Listen:
Getting Better Health Care – Three simple questions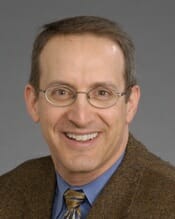 Podcast: Play in new window | Download
On our show last week, we discussed a list of 20 tips to help you avoid medical errors. But who can remember 20 tips? One way is to create a checklist. Checklists help avoid errors.
But there may be a simpler way to improve patient safety. The National Patient Safety Foundation has come out with the Ask Me 3 program. The Ask Me 3 program is designed to encourage better communication between patients and their doctors. The program would have patients get and understand answers to three questions:
What is my main problem?
What do I need to do?
Why is it important for me to do this?
Patients ask their health care providers these three questions regularly. Doctors should work to make sure their patients understand the answers to these questions.
People who understand health instructions make fewer mistakes when they take their medicine or prepare for a medical procedure. They may also get well sooner or be able to better manage a chronic health condition.
Take responsibility to make sure you get great medical care.