Listen:
Getting Better Health Care – 20 Tips To Help Prevent Medical Errors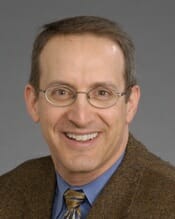 Podcast: Play in new window | Download
The U.S. Agency for Healthcare Research and Quality (AHRQ) notes that one in seven hospitalized Medicare patients experience a medical error. That's too many, despite the efforts of doctors and other health care provider to improve patient safety. If you are sick or hospitalized, there are many things you can do to avoid medical errors.
AHRQ has published a list of 20 tips to help you avoid medical errors. These tips include good, practical, common sense ideas like making sure your doctor knows all the medicines you are taking (including prescription medicines, over the counter drugs, and supplements), making sure your prescription is legible, understanding your medical condition and it's treatment, getting advice from your pharmacist to make sure you take your medicine the right way, and getting written information on potential side effects and how to manage them.
We don't have to wait for government to make our health system better; we can take responsibility to make sure we get great medical care.