Listen:
Social Media: Cheap and Easy – LinkedIn Explodes, Twitter is Stupid and Highlights from AM2.0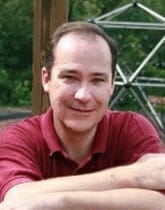 Podcast: Play in new window | Download
LinkedIn has had their IPO, and enjoyed huge success. Of course, the pundits automatically assume this means all other social media sites will enjoy the same success with IPOs. We'll see about that. And a new study suggests Twitter is making us stupid. Judging from what I see posted on Twitter, that's no surprise. And I spent the weekend at an AM2.0 conference. Hear the highlights, and how Google, Facebook and your website can actually be useful to you.