Listen:
Social Media: Cheap and Easy – Awesome Ain't Valuable, YouTube Stardom and Useful Facebook Pages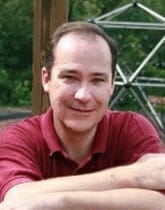 Podcast: Play in new window | Download
Two offers for free reports came across my desk this week. They got me thinking about how much information we see every day, and helping you sort out what's likely to be useful from what's just a shiny object.
The reports came from InfusionSoft and HubSpot. Both have the potential to be useful, but the report from HubSpot is mostly a collection of shiny objects.
In all cases, you need to be aware that those "free reports" are often thinly disguised marketing devices.
Then we're on to YouTube and their search for new content stars. The key point here is that every business owner can make use of video. Forget the Hollywood production and making it "look perfect." I'll show you real, profitable examples of video that are home made.
And we wrap up with a look at Facebook Pages. As you know, we recently built a Page for Justin Bieber that collected 114,000 fans in 2 ½ days. But what good is that? The answer is in the show, and more importantly – how you can use Facebook Pages to build a lead funnel for your business. I even use a live example we're doing for a client right now.