Listen:
Social Media: Cheap and Easy – YouTube Closes Accounts, Amazon Security Issues And NCF – A "New" Technology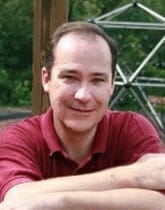 Podcast: Play in new window | Download
Some internet celebrities had their YouTube accounts closed last week. David Jenyns, Jeff Herring, and Darren Rowse to name three. Listen to find out how it happened, and how you can keep it from happening to you. We also send you to two special interviews David Jenyns has done to help you play in the YouTube sandbox nicely.
To be sure you get there, here's a link to David's site: www.davidjenyns.com. If you're using YouTube, be sure to download and listen to David's interviews with Paul Colligan and Gideon Shalwick. No optin or sign-up is required.
German researchers have found abundant security problems with Amazon's cloud computing services. And they're all caused by you and me not following directions. How does that grab you?
It's an important point because the boo-boo's they're pointing out could let someone else access your account and rack up a lot of charges. What's more, the fix is super easy. So listen in and make sure you're protected – especially if you're just starting to look at using more Amazon services.
Have you heard of NFC? No, it's not a new government security program. In fact, this "new" technology has been around for quite a while and you've probably used it. NFC stands for Near Field Communication. Maybe the best example is the express pay option at gas stations where you just wave your credit card at the pump to pay. That's NFC in action.
What's changing is that retailers are looking at combining it with your smartphone. All you do is add a chip to the smartphone – just like your credit card has a chip in it. Then you pay by punching in a PIN on your smartphone and waving it at the swipe terminal. It's not much different from swiping your debit or credit card and punching in the PIN, right?
What is different is the vast array of marketing options that open up to retailers because of the data your smartphone can give them. So listen in to know what's happening, what it means to you , and what you can do about it.