Listen:
Social Media: Cheap and Easy – Google Adds Features, Twitter Users Want Answers, and Banks Try Coupons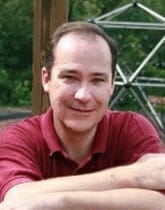 Podcast: Play in new window | Download
Groupon and Living Social have interesting competition in the online coupon market. Bill Shrink has teamed up with more than 2,000 banks and is a case study in how to do coupons the right way.
Google has added some cool features to their local and mobile search functions. They make it easier for people to find what they're looking for, and that means it's easier for you to get found. Hear how they work today.
And Twitter users want you to talk to them. The question is: What service can you use to find the right questions to answer? Lucky for you, I have an answer to that question. Listen and discover how to sort through the Twitter trash for your business treasure.
All this and a little bit more on this weeks' show with Conrad Hall, the Social Network Insider.