Listen:
Getting Better Health Care – Doctors are human beings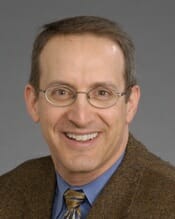 Podcast: Play in new window | Download
The interaction of a doctor and a patient involves two human beings. Doctors are people who have feelings, biases, and varying beliefs. Doctors bring these characteristics to the patient-doctor relationship.
On today's show, Dr. Feldman talks with Dr. T. Keith Vaughan, a private practicing dermatologist in Puyallup, Washington. Dr. Vaughan is a graduate of the Oral Roberts University School of Medicine. We discuss the emotional characteristics that doctors bring to their relationships with patients, and we discuss some of the very practical and important ways in which Dr. Vaughan's Christian faith informs his practice of medicine and how he cares for people.
Dr. Vaughan recommends Gary Chapman's book, The Five Love Languages, for its emphasis on quality time, acts of service, gifts, physical touch and words of encouragement, qualities that are important in medicine as well as in other aspects of our lives.