Listen:
Getting Better Health Care – The Heart of the U.S. Medical Care Problem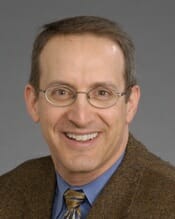 Podcast: Play in new window | Download
Medical care quality is not good enough. Medical care costs are too high. What's wrong with the system? On this week's show, we talk with a physician who believes the heart of the problem in the U.S. medical care system is a deteriorating physician-patient relationship.
Show host Dr. Steve Feldman speaks with Dr. Richard Amerling, Director of Outpatient Dialysis at Beth Israel Medical Center in New York City, Associate Professor of Clinical Medicine at Albert Einstein College of Medicine, and a Director of the Association of American Physicians and Surgeons, an organization founded in 1943 to guard against the intrusion of government into the practice of medicine.
Dr. Amerling describes how the lack of a free market is the major impediment to improving medical quality and reducing cost.