Listen:
Social Media: Cheap and Easy – Groupon, Living Social And Daily Deals – Are They Worth The Effort?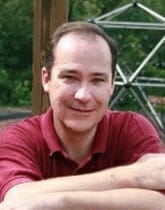 Podcast: Play in new window | Download
Flat out, there's no way any business owner can stay in business by giving away 75% of sales through daily deal sites. That's a model built for bankruptcy.
The unfortunate part is that the daily deal sites – Groupon, Living Social, Google Offers, and others – are positioning themselves in just that way. They have followed the example of the yellow pages. Yikes!
Today we walk through 3 specific steps your business must take when using daily deal offers. They are a good way to generate customer traffic. Holding onto those customers, and getting them back into your store, is entirely determined by the actions you take.
And we keep going from there. Online shopping is up by 14%, so tying into a daily deal program is a smart move. Today we cover two more trends that help you turn those first date, daily deal customers into lasting relationships. Because it's all about the lifetime value of a customer rather than the one time cost of getting them in the door.
Here's a phrase to remember: Make A Sale To Get A Customer
Because most businesses are getting customers to make sales, and that's why most businesses are struggling today. They have to keep bringing new people through the door to keep making sales. It's time for you to take advantage of the fact that the easiest customer to sell to is one you already have.
Have a question or comment? Send it to me at mailto:[email protected]