Listen:
Fish Talk Radio – Listen to what science is doing with new artificial bait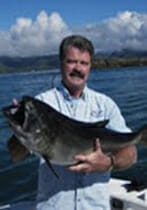 Podcast: Play in new window | Download
John Prochnow Director of Productive Development for Berkley talks about the latest development and how they are created. David Jones explains how fish approach bait. Shana takes us on a trip to Lake Shasta. Mark from Bass Angler Magazine brings us up to date. Scott Brown Talks about the new Jeep line. Francisco gives report from his boat in Cabo.