Listen:
Doc Holliday's Tea Party – HERMAN CAIN SURGES AND A JEWISH INSIGHT TO NEW YORK'S CONGRESSIONAL REPUBLICAN WIN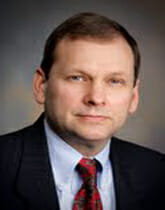 Podcast: Play in new window | Download
Write it down in the history books, Herman Cain (click to go to Doc's exclusive online article about Herman) has an opening for a dramatic strategic political move in the polls. This week Doc plays an exclusive clip from Herman Cain's after the debate party and talks about Cain's surprise Florida Straw ballot win. You will hear Ed speak about rock splitting politics with David Ruben when he interviews David about the surprise win conservatives got when Turner won the special congressional election in New York. Click on this show to discover which Tea Party leader has just endorsed a candidate for the Republican nomination. And this week's TOMBSTONE OF THE WEEK AWARD goes to a person's influence or decision that affected a major automobile company's ad selection. Doc's Rock of Liberty speech opens up new thoughts on what a Herman Cain nomination might mean. You've gotta listen to this show so click on and tune in to the heartbeat of the Tea Party!