Listen:
Fish Talk Radio – 103111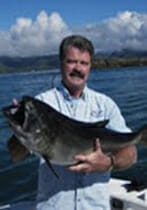 Podcast: Play in new window | Download
Maine Lobster is in season. Raymond Young a third generation Lobster fisherman gives all information of fishing and fixing Maine Lobster. We also discuss the difference with other types of lobster.
After Alaska we go to Baja for entertaining information.