Listen:
Getting Better Health Care – Working with a patient advocate (part 1)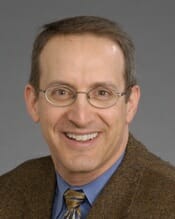 Podcast: Play in new window | Download
A trusted patient advocate can help people manage the complexities of our health care system. Anne Llewellyn, Editor in Chief of Dorland Healthcare, describes what patient advocates are and how they help people navigate a complex and fragmented health care system.
Patient advocates are people who assist patients. Often, patient advocates have a background in nursing, social work, or pharmacy or can even be a retired physician.
Patient advocates accompany patients to medical visits, help patients and their families understand diseases and their treatments, and may act as cheerleaders, encouraging better use of treatments. They may also help find additional resources.
Patients can find patient advocates through the Professional Patient Advocate Institute or locally through advertisements or talks at senior centers. Currently, there are no license or certification requirements, so buyers have to beware. There is no rule of thumb or standard for the cost of a patient advocate's services (though hourly fees may run from $75-200 per hour).
Patient advocacy is a growing field, and there are opportunities for people to enter the field. Courses are available through the Professional Patient Advocate Institute.