Listen:
Getting Better Health Care – Electronic ways to improve patient education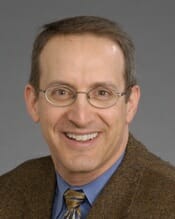 Podcast: Play in new window | Download
Patient education is critical to successful medical outcomes. Mark Becker, pediatrician and founder of Vivacare, a company that makes patient education material available through doctors' websites, describes how the Internet can be used to better educate patients about their condition and treatment.
Patients need to be empowered to care for themselves. We spend $2.4 trillion dollars per year on health care, yet very little to educate and empower patients. Patients are being asked to play a greater role in their healthcare decisions, but they often don't have the information needed to make informed decisions. Sometimes, basic information, like the need for regular monitoring in diabetes, isn't provided. Medications may not work because patients may not know how to properly use them.
The right information needs to go to the right patient from the right source. Patient don't need to know all the information given in medical school, and too often, basic, essential facts are lost in the noise of a package insert. Some 80% of physicians report that they provide patients insufficient materials!
There are many potential solutions to this problem including more physician time devoted to patient education, greater use of physician extenders and other handouts. But the big gorilla is the Internet, the wild, wild West of health care information. Vivacare is working to make trustworthy, physician-approved information available through doctors' websites. Other resources include WebMD, Google and the National Library of Medicine.
The future of patient education is bright, with video, interactive tools, quizzes and information linked to patients' medical records all very much soon possible. While the Internet may be overwhelming, having a physician partner as a guide will help assure patients get good, high quality, trusted information.