Listen:
Getting Better Health Care – The fundamentals of doctor-patient communication (Part 2)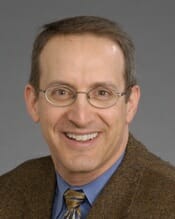 Podcast: Play in new window | Download
Dr. Mary Catherine Beach describes fundamental problems and solutions in doctor-patient communication. Dr. Beach is Associate Professor in the Division of General Internal Medicine and Core Faculty, Berman Institute of Bioethics and Welch Center for Prevention, Epidemiology, and Clinical Research at Johns Hopkins University. Her research interests include physician-patient relationships and communication, respect, bioethics, health care quality for vulnerable populations, HIV, and sickle-cell disease.
In part 1 of a two-part program, Dr. Beach describes why doctor/patient communication matters. She points out that patients need to be heard. We discuss that doctors not only need to listen but that doctors also need to convey to patients that the doctor is listening and hears the patient. Doctors also need to communicate treatment plans effectively so that patients are able to buy in and use treatment effectively.
Dr. Beach points out that research studies have documented common communication problems between doctors and patients. She suggests that doctors are trained to unload too much information, and don't often ask patients' opinions about what patients want to know.
In part 2 of this two-part program, Dr. Beach describes some of the many things doctors can do better regarding patient communication. A key skill is empathic or reflective listening, something that comes in handy at home with a spouse, too. Instead of only focusing on fixing problems, doctors may find it helpful to take time to acknowledge patients' feelings and emotions.
Another valuable tool is for patients and doctors to set an agenda so that time is used efficiently and all patients' concerns are addressed. Simply asking "what else" may be all it takes. Patients should feel empowered to ask questions and should recognize that they deserve to have a respectful doctor who listens to their concerns.