Listen:
Fish Talk Radio – 012312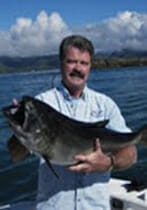 Podcast: Play in new window | Download
John with co host Jean talk with Frank Lopreste about the San Diego Long Range Fleet.
Jean and Jenny Armstrong talk about lady anglers becoming more common. Steelhead fishing
In Northern CA, then reports from Baja and lake fishing in Southern CA.