Listen:
Getting Better Health Care – Online doctor rating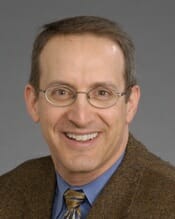 Podcast: Play in new window | Download
Controversy about online doctor ratings abounds. Some doctors fear that disgruntled patients will make doctors look bad with no recourse for the doctor to respond (because of patient confidentiality reasons). Should online doctor rating be banned?
Show host Dr. Steve Feldman talks about the advantages and disadvantages of online doctor ratings. For him, the advantages far outweigh the disadvantages, giving doctors an easy way to get feedback from patients, giving patients information on doctors, and getting a more representative picture about doctors out to the public, a picture much more representative than that which is depicted on the news or in other media.
Feldman is the founder of the DrScore.com physician rating/patient satisfaction website. Thousands of doctors across the country encourage patients to do online ratings at DrScore as an easy, high quality, low cost way for the doctor to collect detailed patient feedback. The site uses a validated survey methodology.
Feldman describes the findings of the recent 2011 DrScore Annual Report Card. Based on over 36,000 ratings, the report found that half of doctor visits have waits of 15 minutes or less and that 2/3rd of the office visits involved the doctor spending more than 10 minutes with the patient. Of the nearly 300 doctors who had 10 or more ratings, the average score was 9.2 on a 0-10 scale (where 10 is the highest possible score).
The main limitation of online rating is the problem of unrepresentative scores. This is a particular problem when doctors have only a few ratings. One proposed solution is to ban online doctor rating. Doing that, according to Feldman, would only make it look like doctors have something to hide. Instead, it would be better to embrace online doctor ratings so that the information is more representative, something that would help both patients and doctors. You can rate your doctors at www.DrScore.com.